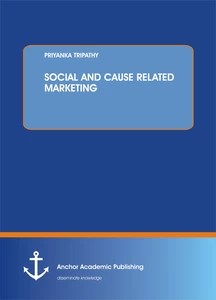 Summary
Social Cause Related Marketing (CRM) has emerged as a top management priority in the last decade due to the growing realization that it is one of the most valuable intangible tools that firms have to gain a better corporate image from Internal as well as External Customers.
Most marketing organizations do not intentionally work in isolation from the rest of society. Instead they find that greater opportunity exists if the organization is visibly accessible and involved with the public. As we've seen, because marketing often operates as the "public face" of an organization, when issues arise between the public and the organization marketing is often at the center. In recent years the number and variety of issues raised by the public has increased. One reason for the increase is the growing perception that marketing organizations are not just sellers of products but also have an inherent responsibility to be more socially responsible, including being more responsible for their actions and more responsive in addressing social concerns.
Being socially responsible means an organization shows concern for the people and environment in which it transacts business. It also means that these values are communicated and enforced by everyone in the organization and, in some cases, with business partners, such as those who sell products to the company (e.g., suppliers of raw material for product production) and those who help the company distribute and sell to other customers (e.g., retail stores).
Marketing in an NGO usually means attracting human and capital resources. NGOs today use various marketing principles and techniques to influence a target audience to voluntarily accept, reject, modify or abandon a behavior for the benefit of individuals, groups or society as a whole. However, this is true only in case of some NGOs, while most of them are finding great challenge to collect funds, in building credibility, getting more people involved and in general to carry out its social activities.
The book is primarily targeted to serve as text book to Post Graduate, M.Phil. and Ph.d students of research methodology in all disciplines of various universities. The book seems to be designed specifically for the students who are newcomers to research, and who may have a basic barrier with regard to the subject. The areas covered in the book follow a simple to complex approach in terms of their discussion.
Details
Pages

76

Type of Edition

Originalausgabe

Year

2015

ISBN (eBook)

9783954899531

File size

956 KB

Language

English

Catalog Number

v313212

Grade

Tags