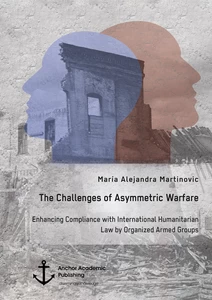 Summary
All armed conflicts, whether international or non-international, are characterized by some sort of asymmetry. Disparities between parties to armed hostilities have always been an issue as a matter of fact, although not necessarily addressed by International Humanitarian Law (IHL) as a matter of law. IHL remains a stranger to such situations, for it is based on its equal applicability to all parties of a conflict.
Nonetheless, contemporary conflicts have shown that the said equality may no longer be the rule, but rather the exception. This refers in particular to non-international armed conflicts where parties are inherently asymmetrical and the weaker ones tend to act in straightforward violation of universally hailed rules in order to engage their technologically advanced and more resourceful enemy.
Accordingly, the ways in which asymmetric actors behave during armed conflicts challenge IHL's basic foundations, and the fact that civilians still endure the burden of hostilities, as their primary victims, underpins the necessity for further efforts in the attempt to promote respect for IHL.
This work assesses diverse alternatives to respond to these brutal forms of asymmetric confrontations, with a view on those mechanisms which best address the causes why non-state actors deny not only complying with IHL from a legal perspective but also contemplating policy-making considerations.
Details
Pages

156

Type of Edition

Erstausgabe

Year

2016

ISBN (eBook)

9783960675617

ISBN (Book)

9783960670612

File size

8.1 MB

Language

English

Catalog Number

v340811

Grade

Tags